Congrats to Francis Crowe
NORTHAMPTON — Frances Crowe, a 95-year-old Northampton resident who has dedicated her life to the peace and nuclear disarmament movement and received the Peace Abbey Courage of Conscience Award in 2007, was one of seven to receive an honorary degree from Smith College on May 17.
Crowe was born in Carthage, Missouri, worked for Bell Labs during World War II, and became an anti-war activist after hearing about the bombing of civilian populations in Japan, according to her recent memoir entitled "Finding my Radical Soul."
Crowe was conferred a Doctor of Humane Letters by Smith College President Kathleen McCarney, Trustees Chair Elizabeth M. Eveillard, in presenting Crowe for the degree, praised her for her "tireless march towards peace:"
"From counseling conscientious objectors during the Vietnam War to painting 'Though Shalt Not Kill' on nuclear submarine missile tubes, to creating a pirate broadcast that first brought the radio show 'Democracy Now' to Northampton, you have proven that the efforts of a few can change the course of many.  Read more.
Message Board
Welcome to the Peace Abbey Foundation website!
The mission of the Peace Abbey Foundation is to administer and care for Abbey Interfaith Peace Chaplaincy, The Pacifist Memorial,  The Animal Rights Memorial, CO Hill Cremation Cemetery for Conscientious Objectors and the National Registry for Conscientious Objection.  Throughout the year the Foundation presents the Int'l Courage of Conscience Award at concerts and peace ceremonies and extends the impact of the Peace Seeds interfaith prayers for peace through their dissemination worldwide.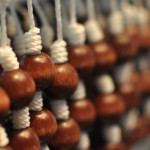 The Foundation supports grassroots efforts to link the many dimensions of the peace movement with a committed emphasis on human rights and animal rights. We recognize these two dimensions of intrinsic rights as inextricably interconnected, just as social and economic justice require environmental sustainability and deep respect for the biosphere.  Central to our universalist approach is the premise that nonviolence is the most effective and long term strategy in addressing the multitude of challenges that now threaten our increasingly imperiled planet.
The Mission Continues!